Golden Handshake Saves Ailing Charity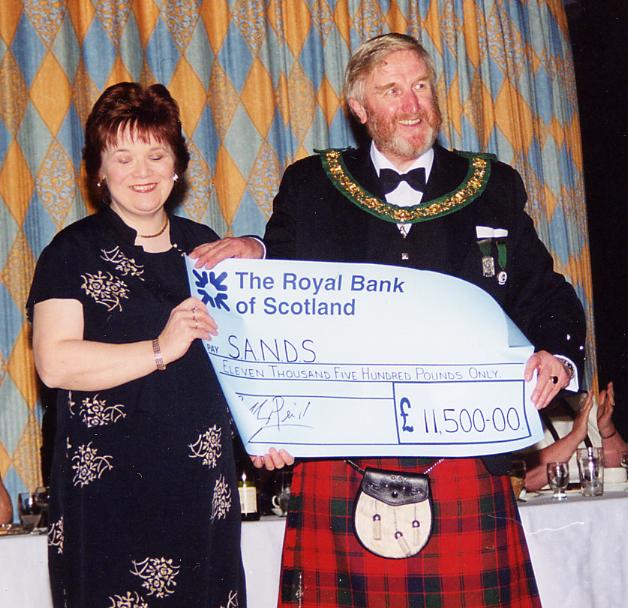 Dorothy MacKenzie, manager of the charity Stillborn and Neonatal Death Society (SANDS) receives a cheque for £11.500 from the Right Worshipful Provincial Grand Master of Midlothian Bill Reid M.B.E. This donation was jointly raised by the 17 masonic lodges in Midlothian. More fund raising effort by the lodges continued throughout the sommer months with the result that an additional sum of £5.750 was given at the formal opening of their new counselling rooms at The Craiglockhart Centre.

Mrs Jennifer Rudge the deputy manager of SANDS Lothians said "The first donation from the freemasons came at a time we were so short of funds that we did not know if we could continue with our work, but thanks, to all theMasonic Lodges in Midlothian since receiving there financial help we have gone from strength to strength and have been able to support many newly bereaved families".