Lodge Colinton & Currie No. 1029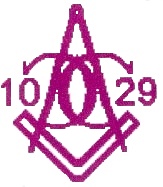 Masonic Hall Riccarton Mains Road, Currie, Midlothian.
EH14 5PX Tel: 0131 449 4256
---
Master:
Bro.
Douglas Munro P.M
Secretary:
Bro.
Andrew Young
Tel: (44) 01506 437986
Meetings: 4th Wednesday - from January to November at 7.15pm.
---
Constituted 1st August 1907
Brief History of Lodge Colinton and Currie
Lodge Colinton and Currie was granted its Charter from the Grand Lodge of Scotland on the 18th of August 1907 and has existed within Currie since then it premises are located some 100 or so yards from the Gibson Craig Memorial Hall from where it was originally formed. The Lodge moved to the Society Hall located on Lanark Road before it was forced to move due rad widening to the premises where it is now housed at No1 Riccarton Mains Road. Only a stone`s throw from the Society Hall.
In the 116 year the Lodge has existed through 2 world Wars it has only been forced to close its doors during the COVID Pandemic, however thanks to the Reigning Master and Past Maters it kept meeting virtually and continued with it Charitable donations.
Our Reigning Master for 2022 and for this year is Douglas Munro who when the Covid Rules allowed along with PM Kenneth Paterson carried out significant improvements to the Lodge Premises.
The photograph below shows our Reining Master Douglas Munro in the Centre with the 2 Installing Masters on the left RW Installing Master Kenneth Paterson and on the Right RW Installing Master Stewart Walls.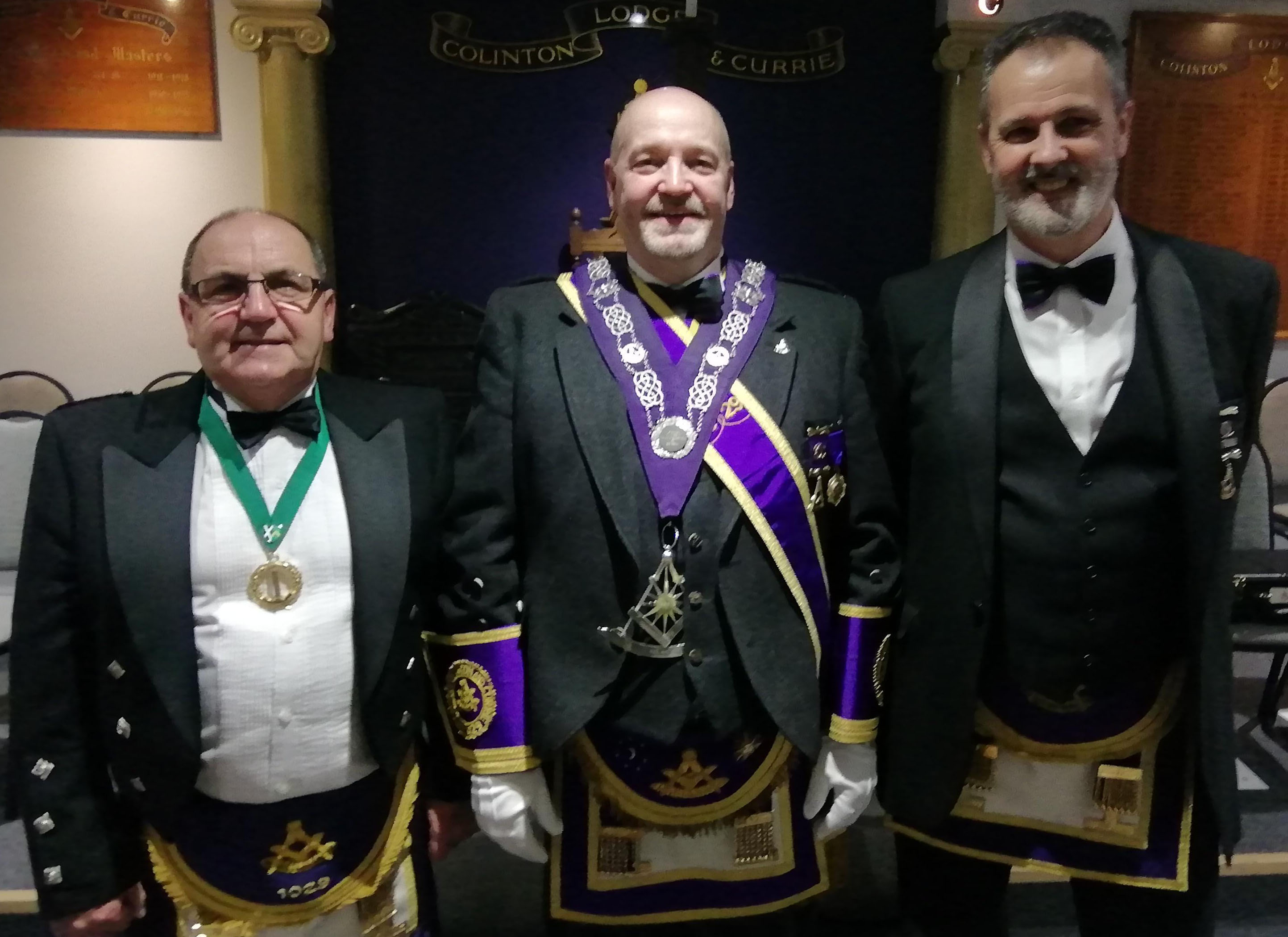 Should you require further information please contact Bro. A. Young at:

Email
....
More information on Lodge Colinton and Currie No. 1029
....