Commissioned Office-Bearers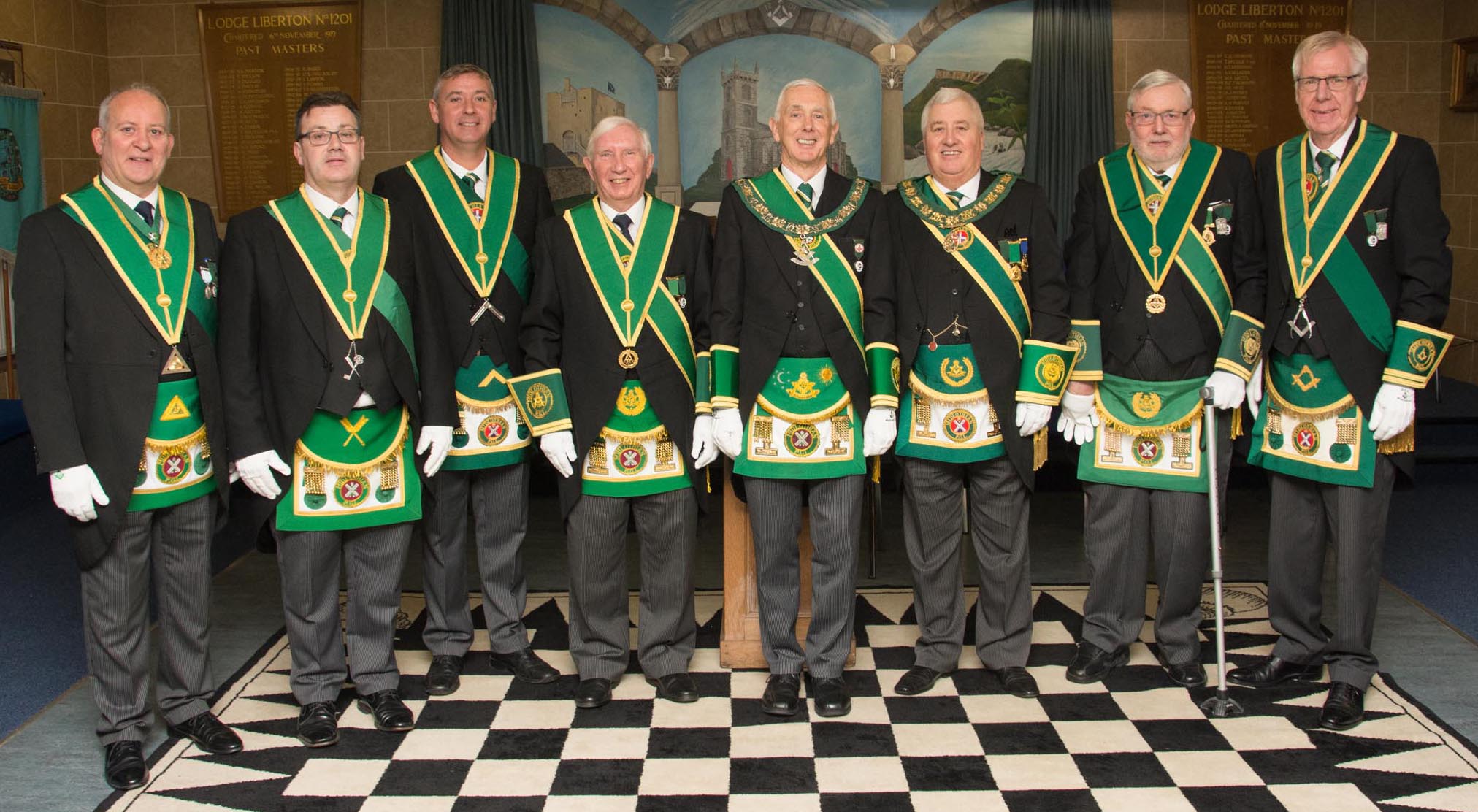 M J. McFarland, J B. Wilson, J C. Durrant, B J. Kerley, S J. Humphries,
TC. Smith, B M. Nutley, R R. Law

Provincial Grand Master
Brother Stephen John Humphries
Brother Humphries was initiated into Lodge St Kentigern Penicuik & West Linton No. 429 in 1989 and was master in 2000, he is also a past master of the Loretto Centenary Lodge No. 1373. He is married with an adult son and daughter and also three grandchildren. He is now retired having served over forty years as an accountant in Local Government and amongst his hobbies still indulges in long distance running. Not many Provincial Grand Masters take part in such exertions and Brother Humphries will continue to seek the support of members in raising money for Provincial charities through his efforts.
Immediate Past Provincial Grand Master
Brother Thomas Constable Smith
Brother Smith is married with two married sons (both of whom are members of Lodge Dalkeith Kilwinning No. 10) and two grandchildren. His hobbies include winning Grand Lodge golf cups and being another Hibernian F.C. season ticket holder. He is the Grand Almoner of the Grand Lodge of Scotland and a member of the Administration committee at Grand Lodge. He is representative of both the Grand Lodge of Texas and The Grand Lodge of China near the Grand Lodge of Scotland.
Past Provincial Grand Master
Brother Brian James Kerley
Brother Kerley`s interests are Freemasonry, bowling and gardening, having his own allotment garden. He was employed as a manager in the book printing industry. He is a Hibernian F.C. season ticket holder and when not watching them manages to fit in time to be Session Clerk of St Martin`s Church, Portobello. He is married with two grown up sons.
Depute Provincial Grand Master
Brother Robert Reid Law
BBrother Law was initiated into Lodge St John Fisherrow No. 112 in November 1974 as a Lewis following his father and grandfather into freemasonry. He was Master in 1994 some 50 years after his grandfather and proudly wears his PM`s jewel. Retired as a Financial Director after 45 years working in industry. He is married to Christine and has a son. He enjoys motor sports, music and golf.
Substitute Provincial Grand Master
Brother James Campbell Durrant
Brother Durrant is married with 2 children. He is a self employed landscape gardiner and a PM of Lodge Gorebridge Dundas No. 1039. His mother lodge is Lodge Rothesay St John No. 292.
Provincial Grand Secretsry
Brother John Brown Wilson
Brother Wilson is married with 2 teenage children. He is a self employed joiner and a supporter of Heart of Midlothian football team, and a PM of Lodge St John Corstorphine No. 788. His hobbies include The Masons, Socialising and learning to type and sending emails.
Provincial Grand Chaplain
Brother Martin John McFarland
Brother McFarland is married with a grown up son and daughter. He likes going on foreign holidays & cruise ships. Worked 33 years with the Post Office before taking voluntary redundancy, finishing up as a Post Office Branch Manager. Now works for Edinburgh District Council in `Parking Services`, a Hibs Season ticket holder. In his`younger` years done a lot of sport.. achieved a `black belt` in Karate. played squash, golf , football & worked out at the gym. A PM of Lodge Royal Thistle (The Royal Scots) No. 1338 and Lodge Loretto Centenary No. 1373 and holds Hon Grand rank of Director of Ceremonies.