F.A.C.E & Friday Boys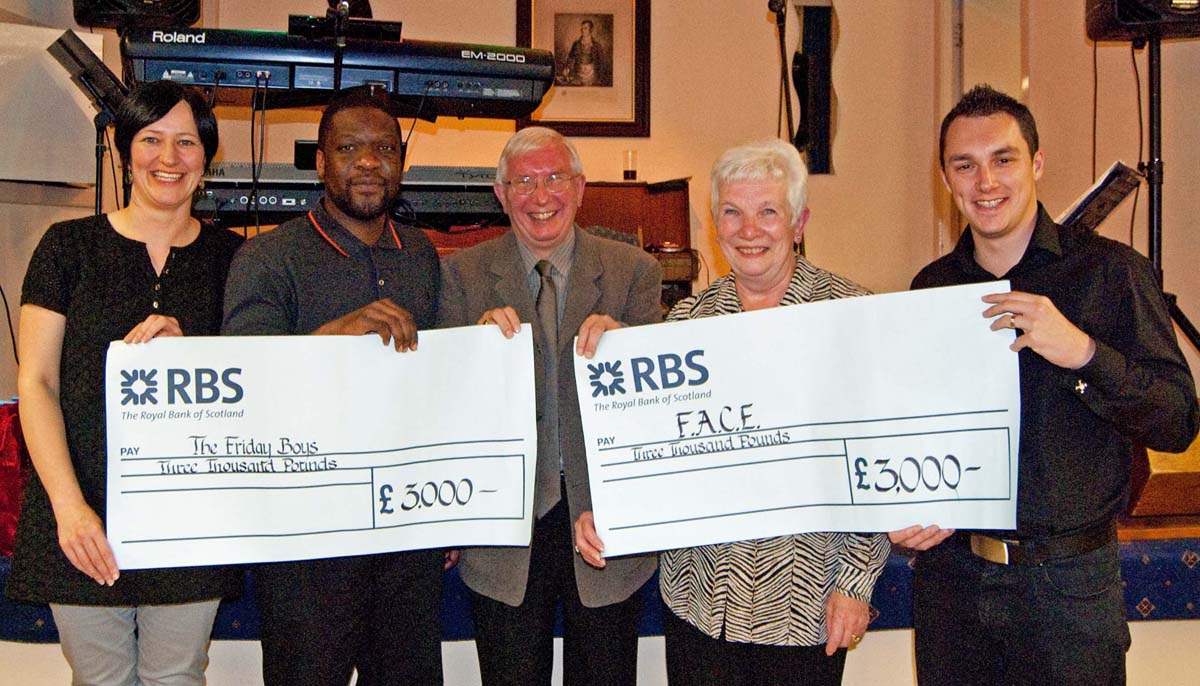 From left to right

Lyn Patterson, Nike Oruh, R.W.P.G.M. Bro. Brian J. Kerley, Irene Bannon, Craig Purves


The Charity, F.A.C.E and the Charity, Friday Boys were each presented with a cheque for £3000 during a social evening held at Lodge Bonnyrigg No. 720, on the 23 of October. The Right Worshipful Provincial Grand Master of the Province of Midlothian Brian J. Kerley presented the charities with their cheque.


---
F.A.C.E.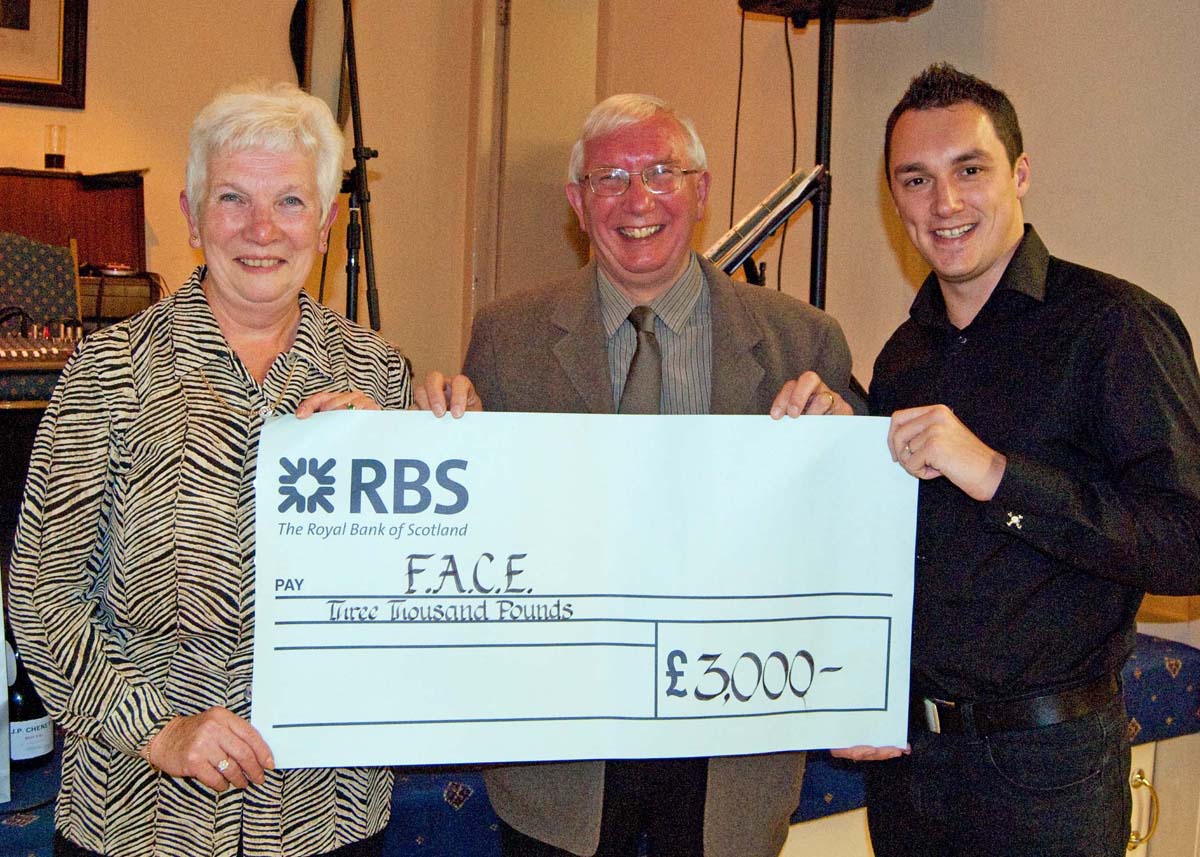 Irene Bannon and Craig Purves with the cheque for F.A.C.E.


F.A.C.E. (Fighting Against Cancer in Edinburgh) is totally voluntary, with no paid staff or offices and is based at the Cancer Centre at the Western General Hospital. All the funds raised go to help providing a better quality of life for patients, families and friends, improved facilities, gardens and equipment at various hospitals and locations in Edinburgh and the Borders. Many smaller initiatives are also funded.

Each year it also provides funds for sick children to see Santa Claus in Lapland, a wonderful experience for them.


---
Friday Boys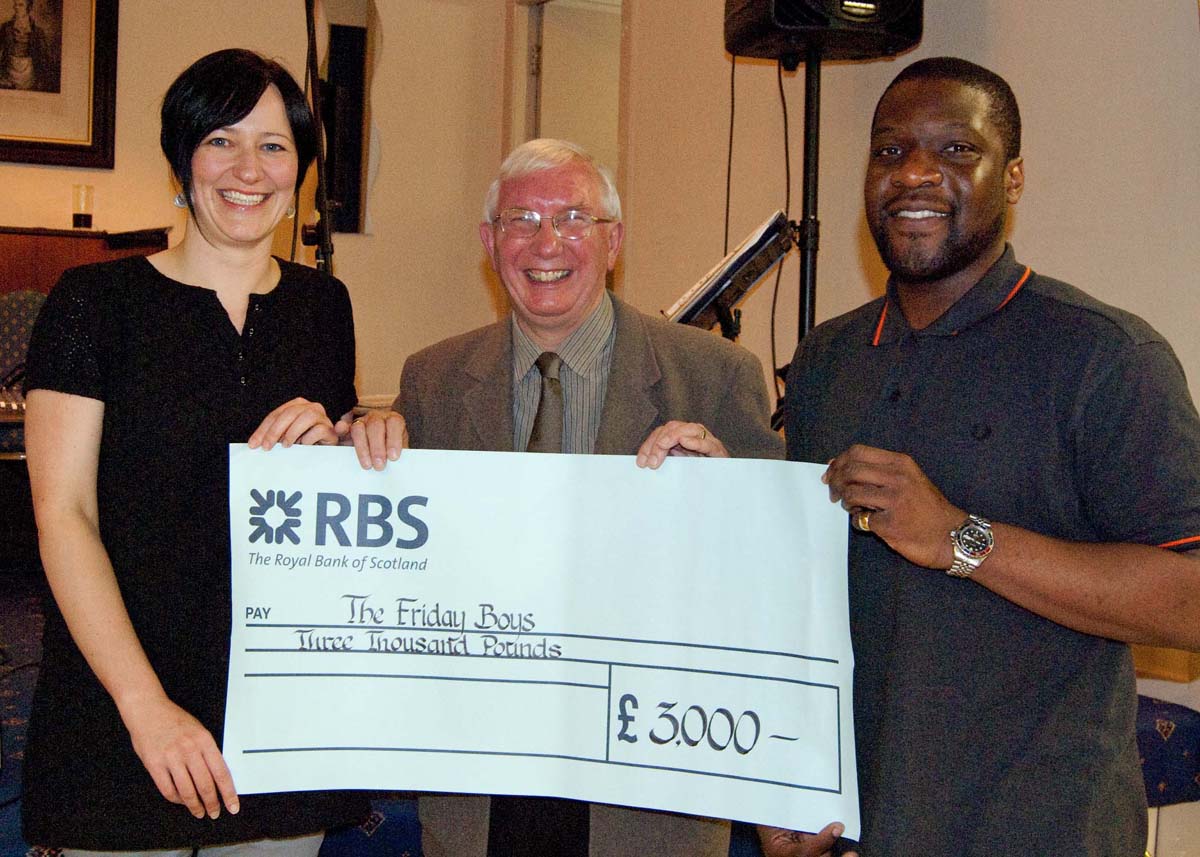 Lyn Patterson and Nike Oruh with the cheque for the Friday Boys


FRIDAY BOYS was started in 2006 to assist young men (12 to 16) and get them away from difficult home conditions, (conflict, alcohol abuse, drug abuse etc.) and it has been so successful that it has been opened up to other youngsters, and quotes from them include "can now talk confidently to people" "I`m smarter about my diet" "met new people, feel happier" "stronger in body and mind".

The boys are involved in many different activities leading to healthier, happier and self-confident life styles.


---