Lodge Colinton & Currie No. 1029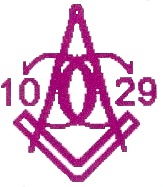 Masonic Hall Riccarton Mains Road, Currie, Midlothian.
EH14 5PX Tel: 0131 449 4256
---
Master:
Bro.
Kenneth Paterson P.M.
Secretary:
Bro.
Andrew Young
Tel: (44) 01506 437986
Meetings: 4th Wednesday - from January to November at 7.15pm.
---
Constituted 1st August 1907
Brief History of Lodge Colinton and Currie
The Centenary Year
An inaugural meeting was held on the 25th of June 1907 that was well attended. The brethren present were drawn from practically every Lodge in the metropolis and one or two Provincial Lodges. Lodge Kirknewton and Ratho No 85 at that time our nearest neighbours being specifically well represented. The necessary formalities being complied with a Petition was raised and on the 12th of July 1907 and presented to The Grand Lodge of Scotland. It is recorded that the Lodge should be opened for the district of the Water of Leith.
Lodge Colinton and Currie`s Charter was granted on the 1st of August 1907. By the MW Grand Master Mason Bro. The Honourable Charles Maule Ramsay.
As the official position of Sir Thomas Gibson Carmichael of Skirling preclude him from accepting the nomination as the first Master of the Lodge it was decided that that honour should be fittingly conferred on Thomas Bennet Clark, C.A. J.P. who had played such an important part in the formation of the Lodge.
Bro. Thomas Bennet Clark C.A. J.P. was installed as RWM of Lodge Colinton and Currie in November 1907.
The Lodge was rededicated on the 16th of November 2007 by the Most Worshipful Grand Master Mason Bro Sir Archibald D. Orr Ewing, Bart. M.A. and a Ball was held on St Andrew`s day on the 30th of November 2007.
History is made as Kenneth Paterson is installed as RWM of the Lodge for the fourth time. Kenny was first made RW Master in 1998 and 1999 and again in 2017. He was installed this year on Saturday the 13th of January 2018.
The arrangements for the installation did not go as planned as on Friday the 12th of January the Principal Installing Master Douglas Munro's wife was taken ill and required immediate hospitalisation so regrettably and correctly Douglas had to with draw from the installation so at 9pm that evening Kenny was forced to find a replacement. He phoned his friend Brother Kevin King who had installed him in 2017 and asked for help this was immediately given and Kenny slept soundly knowing the installation was back on course. The next morning at around 8.45 Brother Whitelaw telephoned him to inform him his wife was ill and he had to take her into hospital. He suggested that he try to find a replacement for him as his part in the ceremonial was to install the office bearers.
Kenny faced with yet another dilemma and at 9.15am he contacted Brother Bob Phillips PM who the previous year had installed the office bearers and asked if he could carry out that duty. Bob readily agreed and at 4.30pm on the day of the installation after the briefest of a discussion regarding the procedures to be adopted Kevin King and Bob Phillips walked into the Lodge to carry out the installation. This unfortunate incident has never in the 110 years since the Lodge was consecrated happened and again history is made. Those of us who have been installed as a RW Master never forget their installation and I am sure Kenny will never forget this his fourth year in the chair.
Other members of the Installing team were Stewart Walls PM W Senior Warden, Brother Liam PM W Junior Warden and Brother Kenneth Whitton PM Inner Guard and Christopher Locke Director of Ceremonies.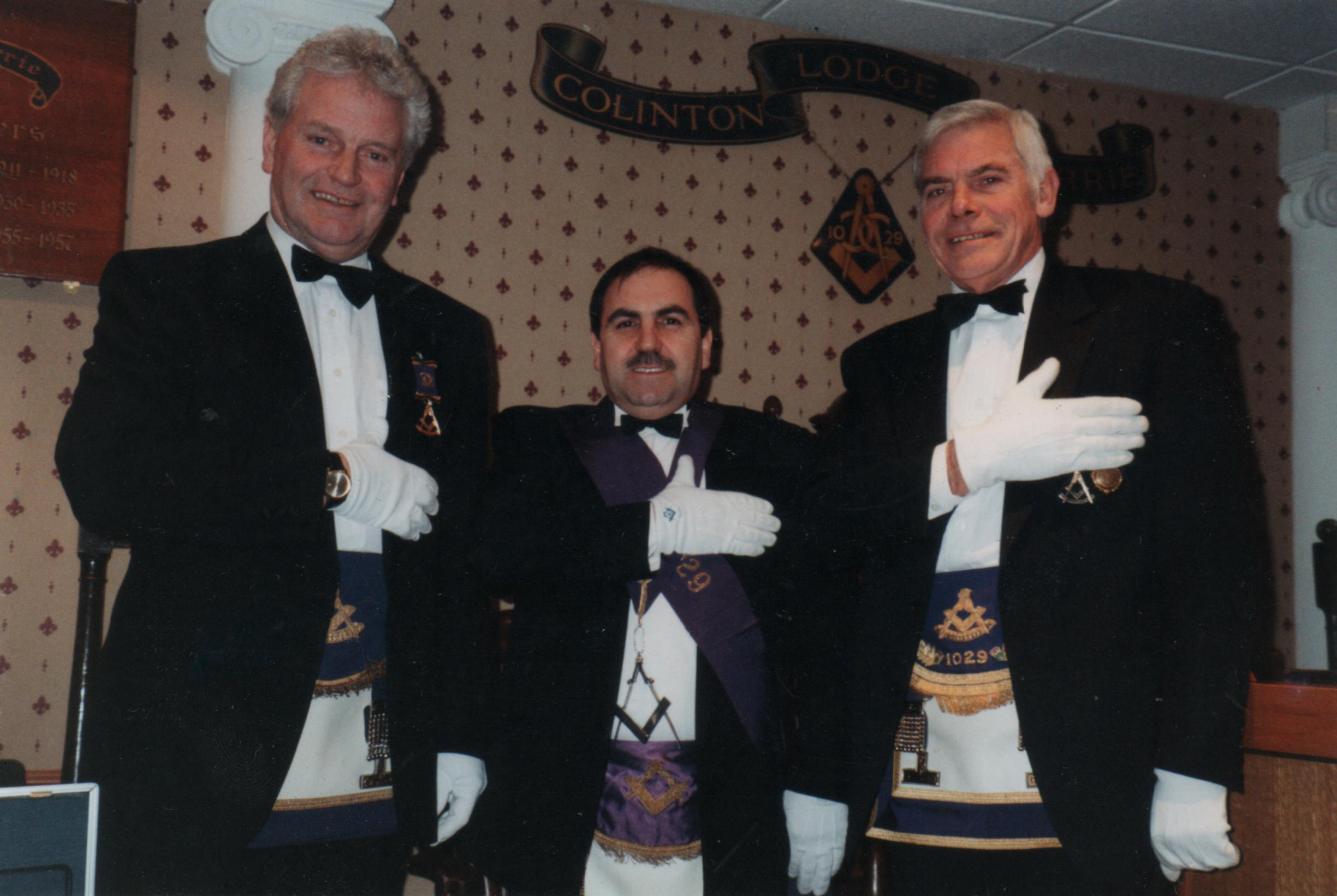 Kenneth Paterson RWM in 1998 The photograph shows him with his Installing Masters the Late Brother William Allan PM and Brother David Whitelaw PM.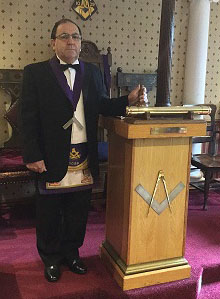 In 2018 The photograph shows him just prior to his installation. His Installing Masters were Kevin King PM also RWM of Lodge St Kentigern Penicuik and West Linton No 429 and Bro Robert Phillips PM of our Lodge.
Kenneth is a provincial office bearer in the Provincial Grand Lodge of Midlothian where he holds the rank of Provincial Grand Marshal.
This year Kenny and his good friend Kevin King IPM of Lodge St Kentigern No 429 are intending to walk the West Highland Way for the Provincial Grand Lodge Charity which is a formidable task. We wish Kenneth our RWM well in the charitable walk but also presiding over the Lodge in 2018.
Copies of the Lodge History are available from the secretary at a cost of £6.00 plus postage. Lodge Ties are also available at a cost of £10 plus postage.


Should you require further information please contact Bro. A. Young at:

Email